It's all about visualization and the power of 3D
When you deal with complex equipment including that most complicated of machines, the human body, you demand the best guidance to train, design, market, consult and execute sensitive tasks.
You require collaboration using 3D visualization – that's our mission.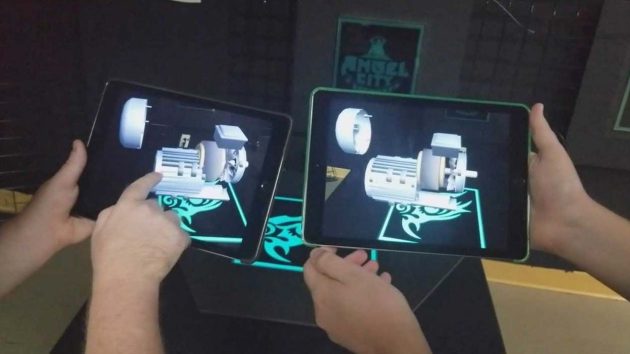 We harness the power of 3D visualization and place that power in your hands using augmented reality and mobile devices. Our cloud-based service enables you to create 3D holograms of your equipment and medical scans, combine them with related multimedia content, and most important, share with mobile or desktop screens across the room or across the world for a seamless collaboration experience around mission critical content.
The result?
Get the most compelling guidance on your complex equipment to more people who need it, more effectively in less time and at lower cost. Train better. Design better. Execute faster. Make better decisions. Simply, intuitively, visually.
Augmenteum's service brings you:
Seamless visualization of real and virtual equipment among mobile and desktop-based users
Rich interactivity among users and content
Sharing of experiences locally and among distributed sites
Compelling multimedia content featuring 3D holograms, audio and text modalities
Curation and content management tools for flexible and straightforward design
Precise location mapping and persistence, so equipment-related content can be retained